Here are some photos taken at Devonport back in the summer. Devonport is a maritime village with lots of old time charms. A very relaxing town located in Auckland North Shore, it houses some unique shops, cafes and old character homes. The charming old town with rich heritage has a very nostalgic feeling to it. There are also three volcanoes situated here. This is one of the best places that offers a spectacular view of Auckland city in my opinion. Great place to hang out on a hot summer day. Devonport is just a 10 minutes ferry ride away from downtown Auckland, or alternately a half an hour drive from Auckland central.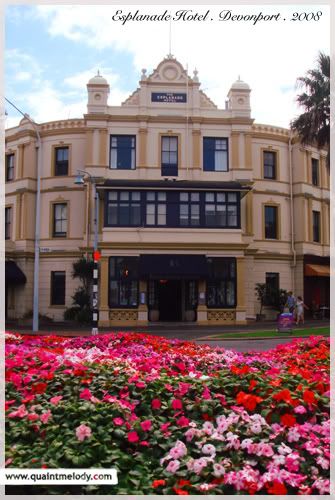 The iconic Esplanade Hotel on the waterfront. It was built in 1903.

The breathtaking view of Auckland city and harbour bridge from Mt Victoria.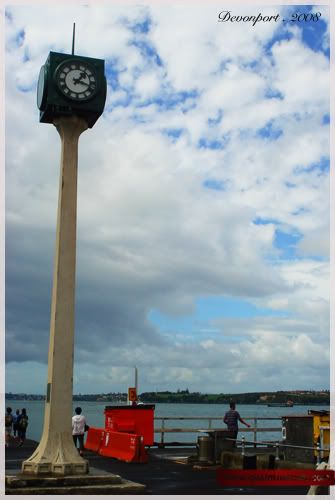 Clock tower on waterfront.

A fish boat docked at the pier.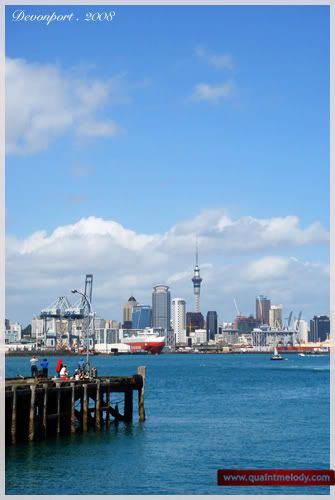 View of Auckland city from the pier.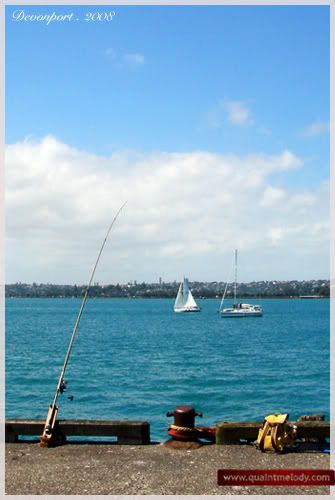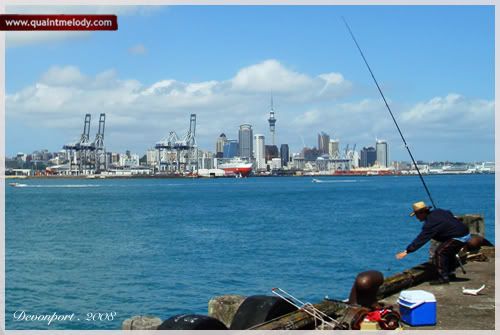 Many people would come here to fish on a summer day. I wonder what type of fishes they get here.
17 Responses to "A charming old maritime village"
Leave a Reply