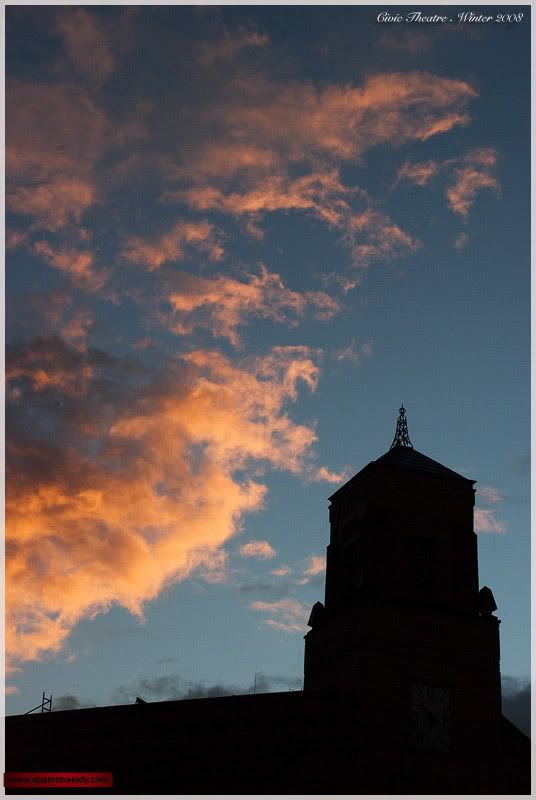 Sunset over Civic Theatre click photo to enlarge.
5:52pm . Sunday . Queen Street
People hurrying away home, preparing for the week's start.
A stray of orange clouds appear in the sky, over the heritage Civic Theatre.
I stroll along the street, observing the beauty that is the city.
Sunset came and went away, so beautiful, yet so quickly.
Like many things, it's gone before we even realised it's there.
Carpe diem! Seize the day!
26 Responses to "5:52pm"
Leave a Reply