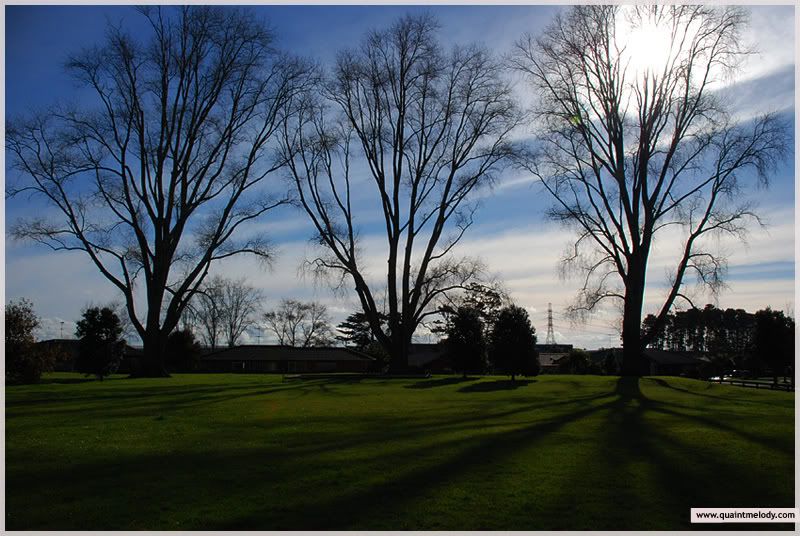 A hauntingly beautiful view of the park in the afternoon. click photo to enlarge
The sun finally came out Monday afternoon, winds blew away the gloomy clouds.
Rays shining through tall trees towering from a distance, casting long shadows on the emerald field.
Walking along the familiar path, relaxing myself in the lush atmosphere,
I detected a mist of sweetness in the air.
The storm didn't come, it's a good day after all.
Share with me, my friends, your relaxing moments of the day.
當我獨自漫步,聽風的歌,看影子舞動。生活也就如此,悠然。
34 Responses to "Shadows in the sun"
Leave a Reply