Everyday I wake up with happy thoughts
There's someone behind the fountain of joy
How I remember the days we've been together
All the secrets we shared, silly things we've done
It only seems like yesterday where I meet this big boy with the kindest smile
Who shook my hand and brought me to the wonderland
They are all fond memories I hold on dear to my heart
Oh my love, you're the one
The one who holds my hand when I despair
Be by my side and assures me hope
Reminds me of dreams and love
I dedicate this to you
I love you, for being the friend you are, for being the lover you are, for simply being you.
When it all comes to an end, I'll still hold on to you tight, for the memories will live on forever.
You make me live with no regrets.

Happy Birthday to my Mr K, the very source of my dreams and happiness.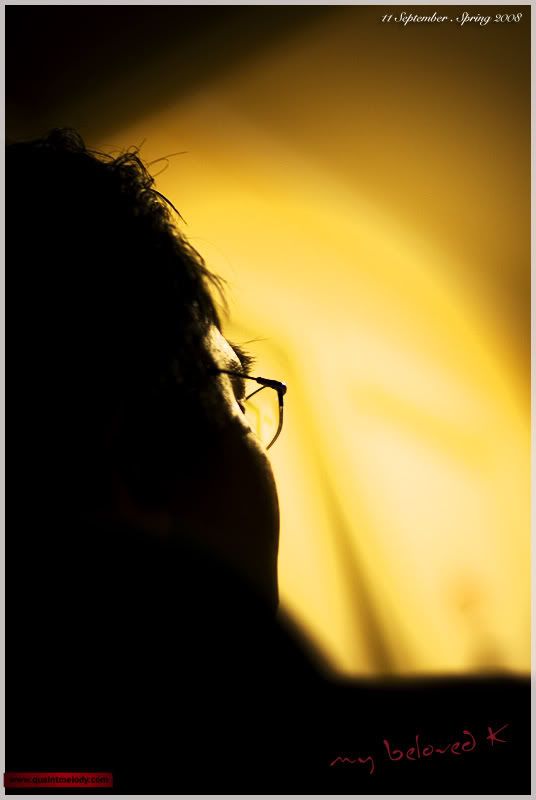 I present you my husband, Mr K. The heart and soul of my life, the sweetest and kindest man I've ever met, and the very person who introduced me to photography (heh, now you know my secret! 😉 ).
73 Responses to "A song for you"
Leave a Reply