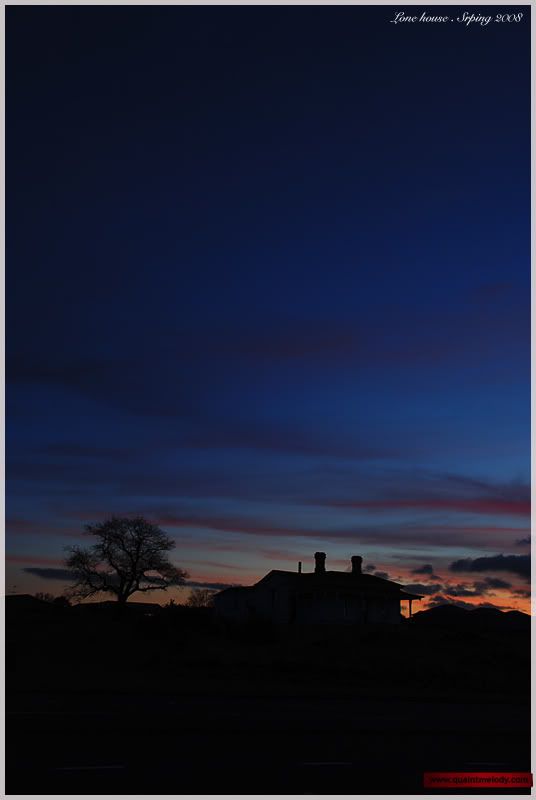 Stand alone house on the hill. click photo to enlarge.
When the buzz is over and crowd has dispersed
A lone star is left at the stale scene
In its dreary state it stands alone
Months and years it awaits
Reminiscing the old glorious days
While awaiting its future to be made
There's a bittersweet taste lingering in the air
Is it something new or an old familiar scent?
When all is done and said
What is left to savour
What is left to behold
Hope or despair?
When we say we are the owners of our destiny,
does it include those bleak moments in life?
********
I apologise if the sense of sorrow in this writing affects you. They just poured out of me when I was standing across the street snapping this scene. I believe that sorrow shouldn't be something we repress but rather, embrace. It's only when we truly face up to our demons and accept the dark places in us can we achieve true happiness and be totally content with ourselves.
40 Responses to "Lone star"
Leave a Reply